No matter if you are an owner of a single family home or a multi-family apartment complex, Summit Management Group is dedicated to giving each client the same attention to detail and service.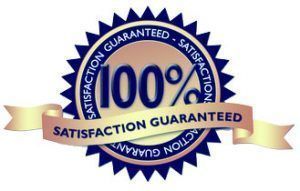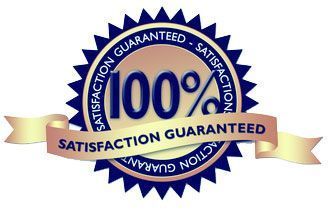 100% Guarantee:
You pay no management fee if the tenant does not pay rent.
You pay no management fee while the property is vacant.
If tenant skips (or is evicted), we prorate the unearned procurement fee towards the cost of the next re-rent.
Single Family Home Management Fees:
New Tenant Placement Fee = One Month's Rent.  This fee is deducted from your first profit check which means that there are no upfront costs to you.
Monthly Management Fee = 8% of the monthly rental rate.
Tenant Renewal Fees = 25% of one months rent.
Start Up Fee (to accept a new property for management only if the property is currently occupied) = $150.
Included Services:
Summit Management Group can manage every aspect of your single family home rental, including property marketing, thorough tenant screening, placement, rent collection, and maintenance calls. These services that will be conducted are determined by an agreement between Summit Management Group and the owner of the property.
Summit Management Group will first consider the location and condition of the property to advise you of the proper rental rate that you can expect to receive. If there are improvements that we suggest or repairs that are needed, we will coordinate with several independent contractors and deliver written estimates to you to determine your course of action.
Summit Management Group markets the property utilizing a variety of options listed in the advertising section below.
Once an potential tenant has been located, we conduct a complete tenant screening conducted through a third party vendor including:

National Criminal Background Check
Credit Check
Rental History and Verification
Previous Eviction Check
Employment Check
Reference Check

Summit Management Group will prepare the lease, conduct the move in / move out inspection, collect security deposit and first month's rent and ensure proper delivery depending on the structure of our agreement with you.
Collections will be made monthly and we will handle any non-paying tenants with proper filings with the court. (court fees not included)
Owners will have up to minute access to their property information 24 hours a day via our online Owner Portal.
Owner Draws paid via direct deposit or check on the 10th of the month with a second draw schedule of the 25th of the month.
Advertising:
Summit Management has a wide variety of advertising methods that we employ to assure a high level of marketing for your property. Keeping your property occupied with a paying tenant is our top priority. Summit Management Group markets the property with a variety of advertising including:
Placement of "For Rent" sign on the property
Complete property information and multiple photos on this website
Multiple Listing Service
Zillow
Trulia
Realtor.com
Various classified internet postings
Word of mouth from current tenants and local real estate agents
In addition to these advertising avenues, advertisements can be placed in local print media as well as additional internet advertising to maximize property exposure. We will consult with you regarding these optional advertisements and the fees associated if you determine that you would like to pursue additional exposure.
Multi-Family Management Fees
Since each multi-family owner has different needs, please contact Summit Management Group for a complete and detailed property management analysis and quote.